As part of the celebrations for our 74th year in business, an open day was arranged for employees both current and past as well as key suppliers. This open day was held at our prestigious Lea Ford Road factory in Birmingham which is home to all our group business manufacturing operations.
---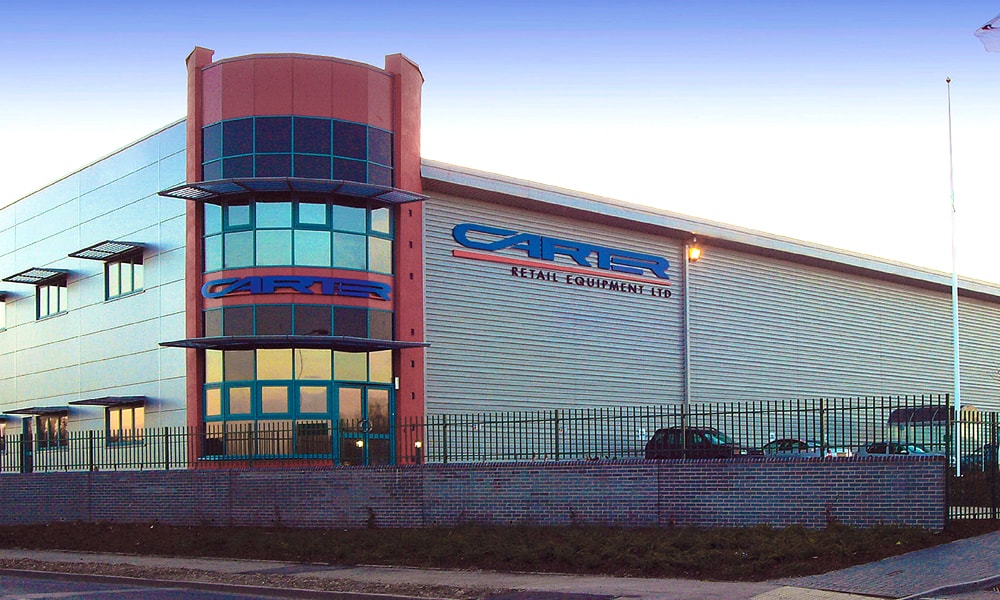 The factory was commissioned and purpose-built in 2004 primarily for our Retail Cabinet manufacturing with the longer-term aim of incorporating all our other group businesses into. Within 2019 the decision was made to move Carter Synergy from their traditional home at Redhill Road in Birmingham to the factory and to integrate all the administration, finance, service & contracting functions.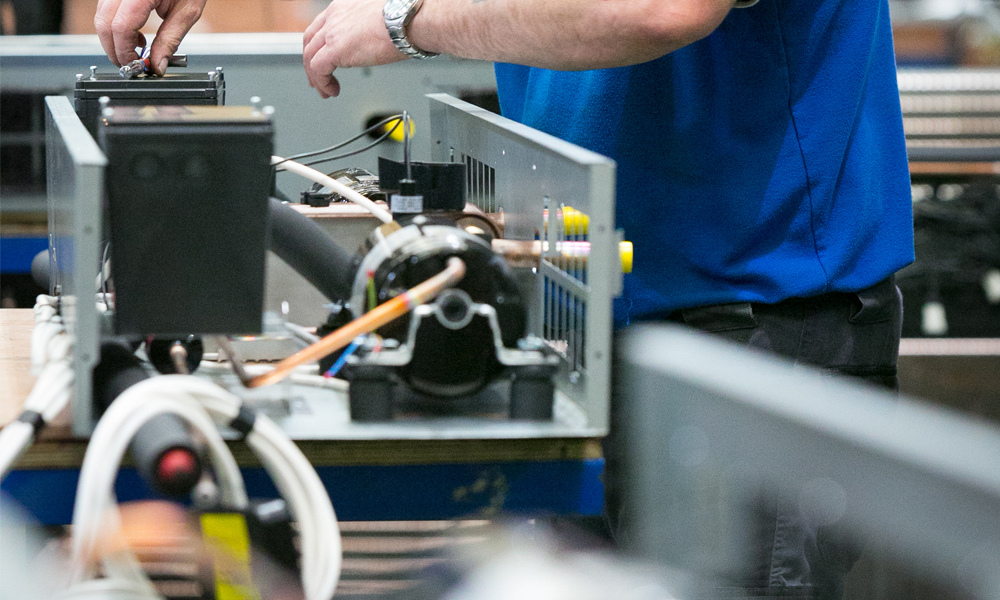 At the same time, Carter Environmental Engineers which was located at Hamilton House, Birmingham was also moved into the Lea Ford Road facility including all of their core manufacturing capabilities. This integration of the core business area's and manufacturing capabilities has led to the facility now hosting a significant and highly advanced metal shop, paint & spray facility and welding facilities.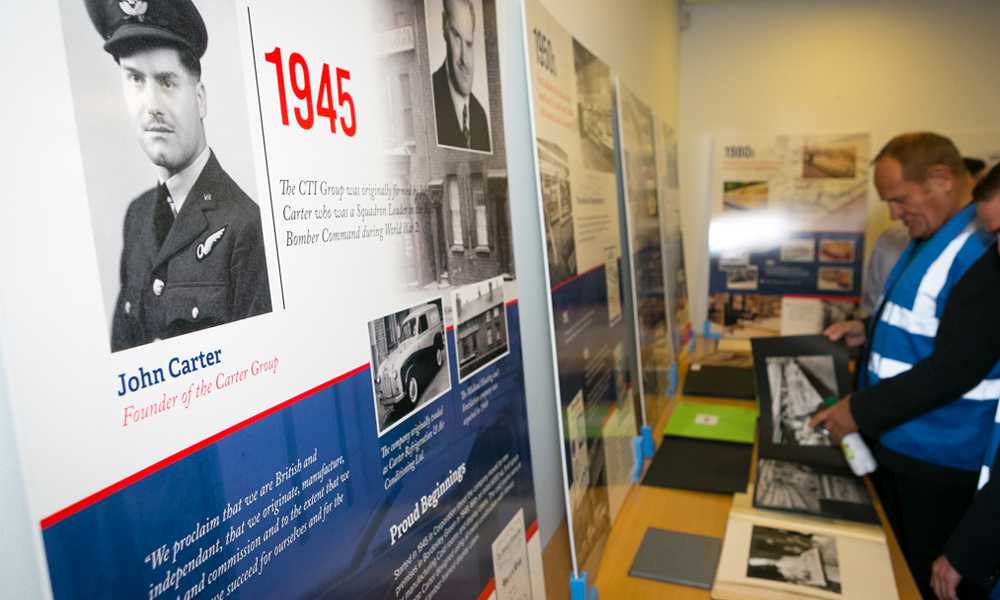 The open day was a huge success and all the visitors were treated to a large display in our board room and conference area.
This display was made up of pictures, video's and stories that highlighted all of the group business 74-year history. From the founder John Carter OBE's ambitious beginnings, the entire history was made available. Many of the businesses remarkable success stories and case studies of the work and engineering projects delivered were on show also.
---
Carter's Timeline
1945: Company founder John Carter, the grandfather of current group chairman John Scott, served as a squadron leader in the RAF during World War 2. He was awarded the Distinguished Flying Cross and was later held as a POW in Germany, before returning home to Birmingham where he established Carter Refrigeration & Air Conditioning.
1949: Carters moved to new premises with 6,000 sq ft of space for manufacturing cold rooms and display cases. Midland Heating and Ventilation acquired.
1959: Carter Thermal Industries formed as a holding company for Carter Refrigeration & Air Conditioning, Carter Refrigeration Display, Carter Thermal Engineering and Midland Heating and Ventilation.
1959: Developed first true self-service cabinet design, with angled mirror. Moved to new premises for increased capacity.
1964: Pioneered use of composite materials such as metal, timber and polystyrene. Production facilities increased to 60,000 sq ft.
1969: Full International range of cases developed.
1980: Acquired Westgate Refrigeration, Cardiff, manufacturers of service refrigerators and display counters.
1983: Carter Planned Maintenance formed.
1988: Acquired Walker Refrigeration to extend coverage in North West.
1992: Creation of CPC (UK), sales and support of refrigeration controls and refrigerant leak detection.
1996: Manufacturing and contracting split into Carter Refrigeration & Retail Services, and Carter Retail Equipment.
1997: CPC (UK) brings infra-red leak detection to UK.
1999: Acquisition of KB Refrigeration in Scotland.
2004: 140,000 sq ft Lea Ford Road factory and test facility built.
2004: Acquisition of Franklin Hodge Industries.
2007: Carter Refrigeration & Retail Services and Carter Planned Maintenance merged to form Carter Synergy.
2013: Partnership established with Swedish CO2 equipment manufacturer Green & Cool.
2016: Contract to supply Target stores across the United States.
2019: Consolidation of Birmingham operations at Lea Ford Road.