With one of the largest & most experienced service teams in the industry, Carter Synergy and KB Refrigeration are leaders in delivering reactive service & preventative maintenance contracts in the United Kingdom.
Our service call centres & engineers process & react to over 160 000 service calls a year, in every corner of the country. With dedicated offices in London, Birmingham, Liverpool, Glasgow and Inverness we truly are national.
Our maintenance teams carry out over 20 000 planned maintenance visits annually to ensure our clients' systems are kept operational and efficient. Our 24/7/365 call centre is located at our Glasgow site with a separate team of maintenance & Service specialists maintained at our Birmingham office.
Our team of engineers are trained to the highest standards both within their specialist area's but critically within Health & Safety.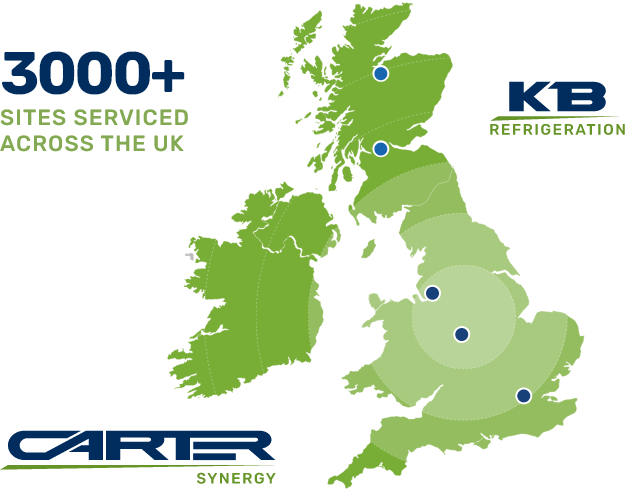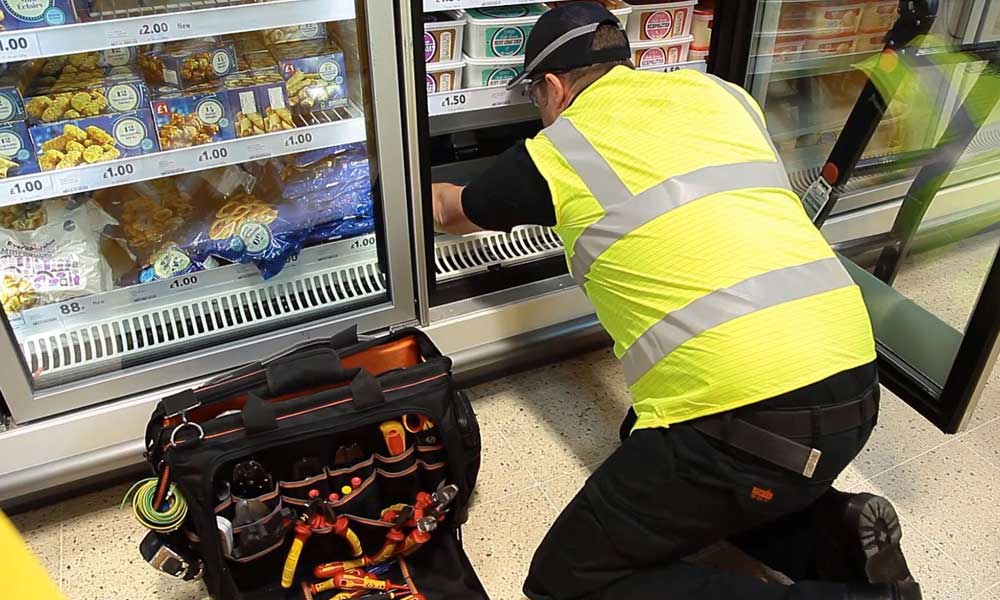 We can provide:
Refrigeration System Service, repair and maintenance.
This includes for equipment ranging from small integral plug in displays cabinets to complex plant used in environments such as food processing, distribution warehouses & government facilities.
HVAC system service, repair and maintenance.
We currently cover critical infrastructure sites at airports, hospitals, mortuaries, pharmaceutical stores, data centres and laboratories.
Wet & Dry system service, repair and maintenance.
Our solutions include electrical systems, gas, steam and boiler systems, water hygiene control & testing, Energy controls and BMS.