Our client, Avarto Bertelsmann requested our support on a critical, temperature-controlled facility for a range of high-value pharmaceutical stock.
Having worked with the client previously, on another similar project at Kings Norton, Birmingham, Carter Synergy & Carter Coldstores were ideally suited to deliver this prestigious project. Based at the East Midlands Gateway site, near Derby on the Segro development Logistics park, just off the M1.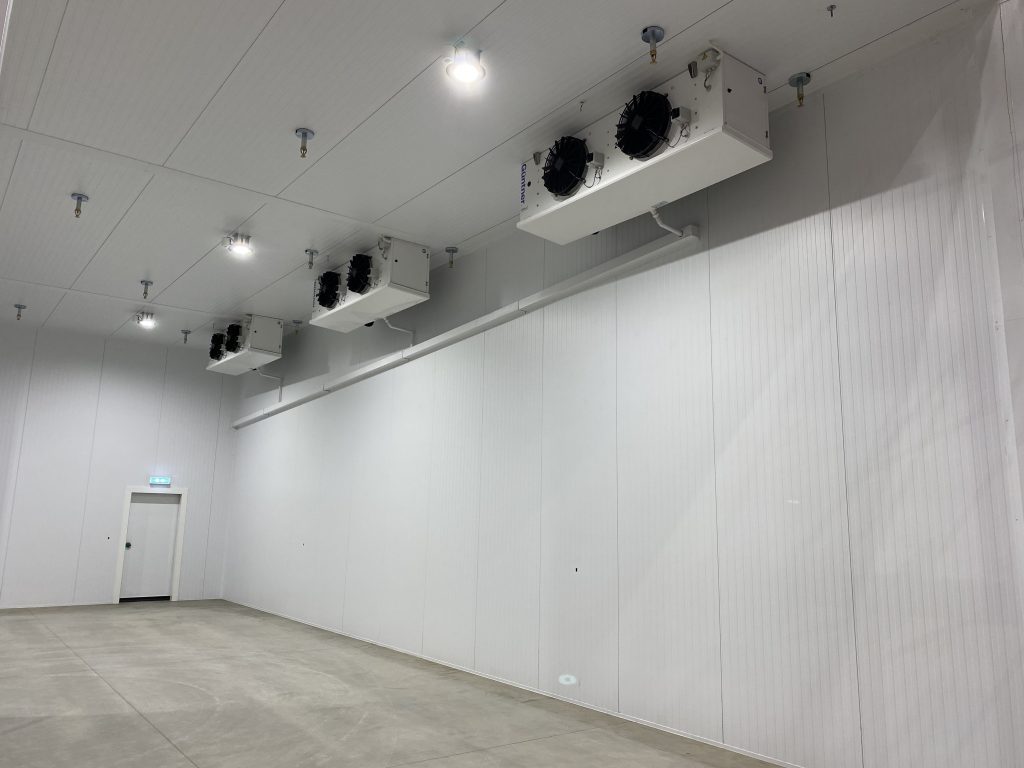 Critical Temperature Control
With a very high specification established with the client, our design teams worked to create the ideal environment. With 150% duty coverage spread over 3no. multi compressor Green & Cool rotary packs coupled to 6no. Guntner evaporators. The evaporators were specifically selected due to their excellent "throw" which ensures even temperature distribution. The project required a custom control strategy both for the redundancy element and the sequencing of the run times for the plant.
Energy efficiency and a low GWP solution were also high on the client's list of requirements. This was achieved through the use of transcritical CO2 plant systems using 5 rotary compressors per pack, each of which is separately and independently inverter controlled allowing for 10 – 100% capacity control.
Equipment Description
3no. Transcritical, Multi Rotary Compressor CO2 packs with 150% duty coverage.
6 No. Guntner evaporators
RDM control system
Bespoke control strategy – client based
2 No. Rapid rise doors
3rd party temperature mapping
All internal LED lighting to room
38m (L) x 12m (H) x 18.8m (W) Chiller Coldstore with all associated structural supports, high-level edge protection & access ladders
Tidan Capping installed via our CSW Team
Project Summary
This project was the second successful scheme Carter Synergy & Coldstores has delivered. The handover for EMG was on time and snag free which enables the 6-month temperature mapping to take place in line with their client's occupancy of the rooms.
Carter Synergy Service will now maintain this site for 36 months as part of the project.